Frosty can melt awayyy.
Jul 22
Anonymous asked: Pretty sure you've always wanted to see me naked.. Well.. I'm feeling pretty adventurous today so go to datelink2(dot)com (switch [dot] with .) then sign up and find my profile under the username 'lolsummer69'. I hid my face in the pictures. but I want you to guess who I am and then hit me up on Facebook lol. Good luck.
Shut up.
Jun 01
Please 'like' Clarissa Zehowski's comment on this status so I can meet Big Time Rush on Monday!
May 18
Topanga: Cory, let's see how you present yourself.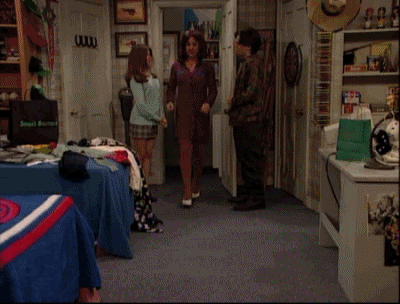 Shawn: Okay, Cor. You're missing the obvious, okay. Girls just glide more, they're more at ease. You just gotta kinda let it flow.
May 17
aboardtheblackandtanexpress asked: I don't have a link. But you've made other Boy Meets World ones. From Season Four the episode "Chick Like Me" could you make gifs of when Cory tries to do his woman/female walk & then one when Shawn does his female walk? (It's in Corys bedroom. When Cory first puts on the female clothes & makeup.)
Thank!
Will do! I'm not home at the moment, but I'll have those up later tonight for you. :]